Registration for the RUN! GEEK! RUN! 5K set for September 27, 2020 is now open
This Year's RUN! GEEK! RUN! 5K Benefits The Child and Family Network Centers (CFNC): Co-Sponsored by Ironistic & Hudson Studio.
ALEXANDRIA, VA. (PRWEB) JUNE 09, 2020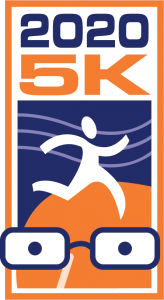 Registration is now open for the 13th annual RUN! GEEK! RUN! 5K. The race will take off in Alexandria, Virginia, on September 27, 2020 at 8:30 a.m. The 5K event has fast become a community tradition, with all proceeds benefiting select Alexandria-based charities.
This year, RUN! GEEK! RUN! will support The Child and Family Network Centers (CFNC), established in 1984 by mothers in public housing when 17 of their children failed kindergarten. The founders were so successful, CFNC's first class went from failing to advance a grade level, to being recognized as gifted by their public school. From there, they've grown to serve 139 kids across eight different classrooms in Alexandria's poorest neighborhoods. To date, they have helped more than 4,000 families.
Co-sponsors for this 5K run are, once again, Ironistic and Hudson Studio. Ironistic and Hudson Studio are Alexandria-based firms that have long been involved with RUN! GEEK! RUN! and share a deep commitment to supporting their community whenever and wherever they can.
Race director and Ironistic CEO, Rita Foss commented, "Our RUN! GEEK! RUN! 5k has always been a blend of health and wellness, technology, and giving back to the community, and this year we couldn't be more proud than to center our support around CFNC. Their impact on Alexandria families has been nothing short of life-saving, and we're happy to contribute to their success."
The 5K race is a USATF-certified course, beginning and ending at the south end of Alexandria's Main Line Boulevard. Awards are handed out to the top three male and female finishers as well as the top three male and female finishers in 5-year age group categories. The top three Corporate and Community Teams also receive awards.
Participants can join the official RUN! GEEK! RUN! mascot team, Team Eugene; create their own team; or run/walk solo! Visit RunGeekRun.com for race details, course information, and online registration today!
We are actively seeking local businesses that want to be part of something bigger in their community. Show community support with a RUN! GEEK! RUN! sponsorship, or form a team and get employees involved. Race sponsors can choose from four levels of participation and promotion. For local firms, this is a chance to give back, pay it forward, and have a little fun.
About RUN! GEEK! RUN!
RUN! GEEK! RUN! is an annual 5K that has taken place in Alexandria, Virginia, for the past 12 years. This event is open to individuals and teams and welcomes sponsors — all in support of a great cause.
Every year RUN! GEEK! RUN! selects a local charity to which all proceeds from the race are donated. This year's recipient is The Child and Family Network Centers(CFNC), an organization instrumental in helping underprivileged young families with preschool education. Past beneficiaries of RUN! GEEK! RUN! include the National Industries for the Blind and the Alexandria Firefighters Helping Hands Relief Foundation. Contact RUN! GEEK! RUN! via our website: https://rungeekrun.org/contact-us/.
About Ironistic
Ironistic is a full-service, digital agency. With decades of industry experience under its belt, Ironistic delivers innovative website development services and effective marketing solutions to companies of all sizes and across all industries. From small brochure websites to custom portals, Ironistic services include strategy and consulting, website/app design and development, online marketing and search engine optimization, and web hosting and maintenance. Contact Ironistic via our website or by calling (703) 829-0809.
About Hudson Studio
Hudson Studio is an award-winning design and visual communications firm based in Alexandria, Virginia. With over two decades of design experience, they specialize in delivering something unique and effective for every client. Their goal is not only a great, finished product but a great experience and great results. Clients include Alaska Airlines, Burson-Marsteller, Capital Caring Health, Dentons, Energizer, Fontaine, Scramble, Tall Ship Providence, and Toyota North America. Contact Hudson Studio via our website or by calling (703) 837-9094.
Read the original article at: